Kylie Jenner is the most popular KarJenner sister!
The makeup mogul has officially dethroned big sister Kim Kardashian West as the most followed Keeping Up With The Kardashians star on Instagram!
Related: Kanye West Puts A Ban On Glam, And North West Is NOT About It!
While Kim has 155 million, the Life of Kylie personality tops that with a whopping 156 million!
However, we aren't too surprised and have been predicting this for quite some time. Between her regular thirst trap selfies, thriving Kylie Cosmetics/Kylie Skin empire, and adorable pics of daughter Stormi Webster, people definitely want to keep up with Ky. Sorry, Kim!
There's no denying that Kimmie is the OG, but her IG has gotten far tamer in recent months compared to the 22-year-old who keeps it rather saucy. Especially since her breakup with Travis Scott, the young momma hasn't been afraid to show off her assets:
We see you, Kylie!! ?
TBH, we thought this dethroning would have happened a few months ago when the now-former couple's Playboy cover story was released, but alas. Better late than never!!
As for the other sisters, let's see how they stack up in comparison. Kendall Jenner is in third place with 120 million, Khloé Kardashian is in fourth with 102 million, while Kourtney Kardashian falls in last place with 85.1 million.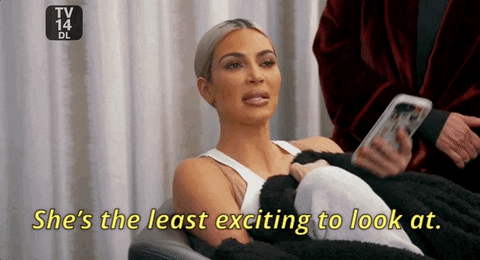 As for the rest of the krew, Kris Jenner has just 31.2 million and Rob Kardashian has a mere 1.1 million.
Congrats again, girl!
What do U think about this?? Did U see it coming?? Sound OFF (below) in the comments with your thoughts!!
[Image via Apega/WENN.]




Source link

R.L.